Posts for: March, 2015
By D Casey Hart DDS
March 25, 2015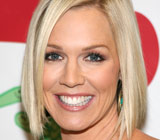 Plenty of parents use little tricks to persuade young ones to eat their vegetables, wash their hands, or get to bed on time. But when actress Jennie Garth wanted to help her kids develop healthy dental habits, she took it a step further, as she explained in a recent interview on Fox News.
"Oh my gosh, there's a froggy in your teeth!" the star of the '90s hit series Beverly Hills 90210 would tell her kids. "I've got to get him out!"
When her children — daughters Luca, Lola, and Fiona — spit out the toothpaste, Garth would surreptitiously slip a small toy frog into the sink and pretend it had come from one of their mouths. This amused the kids so much that they became engaged in the game, and let her brush their teeth for as long as necessary.
Garth's certainly got the right idea. Teaching children to develop good oral hygiene habits as early as possible helps set them up for a lifetime of superior dental health. Parents should establish a brushing routine with their kids starting around age 2, when the mouth is becoming filled with teeth. A soft, child's size toothbrush with a pea-sized dab of fluoride toothpaste and plenty of parental help is good for toddlers. By around age 6, when they've developed more manual dexterity, the kids can start taking over the job themselves.
Here's another tip: It's easy to find out how good a cleaning job your kids are doing on their own teeth. Over-the counter products are available that use a system of color coding to identify the presence of bacterial plaque. With these, you can periodically check whether children are brushing effectively. Another way of checking is less precise, but it works anywhere: Just teach them to run their tongue over their teeth. If the teeth fell nice and smooth, they're probably clean, too. If not... it's time to pull out the frog.
And don't forget about the importance of regular dental checkups — both for your kids and yourself. "Like anything, I think our kids mirror what we do," says Garth. We couldn't agree more.
If you need more information about helping kids develop good oral hygiene — or if it's time for a checkup — don't hesitate to contact us and schedule an appointment. You can learn more in the Dear Doctor magazine article "How to Help Your Child Develop the Best Habits for Oral Health."
By D Casey Hart DDS
March 10, 2015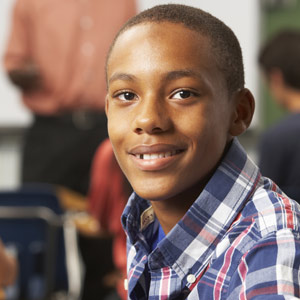 Tooth replacement at any age is a challenge, but especially for teenagers. Dental implants in particular may not be possible yet for teens or young adults whose jaws are still developing. Because it's imbedded directly into bone, the implant will not move with the jaw as jaw growth occurs, making it look potentially unattractive.
The best solution could be a temporary replacement until their jaw reaches maturity. One such option is a removable partial denture (RPD), an artificial tooth set in an acrylic base that resembles gum tissue. Although we associate dentures with older adults, an RPD works well for teens as a temporary measure. Perhaps the best version for a younger person utilizes metal clips that fit over adjacent teeth and hold the RPD in place. Although quite resilient, the wearer needs to be careful when biting into something hard (like an apple or similar firm fruit) or the artificial tooth may break off.
Another option, a bonded bridge, is a fixed solution similar to a traditional bridge. Whereas a traditional bridge is supported by crowns affixed to the teeth on either side of the empty socket (and requiring extensive alteration of the teeth to accommodate them), a bonded bridge attaches to the supporting teeth with wing-like projections of dental material that attaches to the backs of the adjacent teeth, hidden from view. Although not as secure as a traditional bridge, they can conceivably endure until the teen's jaw structure is ready for an implant or other permanent solution.
Choosing between an RPD and a bonded bridge will depend on a number of factors, including the teen's individual bite, clenching or biting habits and the health and strength of supporting bone and gums. Regardless of the type of solution chosen, it's important to maintain good oral hygiene, especially around a bridge. If bacterial plaque is allowed to build up on tooth surfaces, it could result in an infection that can damage both gums and bone, and reduce the chances of a successful implant in the future.
All these and other considerations should be discussed after a thorough examination. From there, we can advise you on the best course of action to restore both appearance and function until it's time for a permanent restoration.
If you would like more information on temporary tooth replacements for teens, please contact us or schedule an appointment for a consultation.