Posts for: April, 2015
By D Casey Hart DDS
April 24, 2015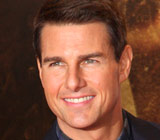 It's no surprise that plenty of teenagers go in for an orthodontic evaluation and come out wearing braces. But sometimes, an observant orthodontist may notice that an adult's smile could use a little bit of improvement, too. Even an adult like — Tom Cruise?
That's exactly what happened to the star of Top Gun, Rain Man and the Mission Impossible franchise. Cruise, then 39, was taking one of his children for orthodontic work when it was pointed out that the leading man's teeth were also out of alignment. So he opted for braces too.
"Yes, Tom Cruise has braces," said his publicist when the star appeared, sporting his new orthodontic appliances. "To him, it's no big deal." Cruise chose to get the relatively inconspicuous ceramic type, with only a thin wire visible in front of his teeth. He wore them for about a year and a half, having them temporarily removed when it was time to make a movie.
Ceramic braces are a popular choice among adult orthodontic patients, many of whom find that less noticeable orthodontic appliances fit in better with their personal or professional lifestyle. Clear aligners also provide a virtually invisible option. We can help you decide which appliance would best meet your needs. But the first step is a thorough evaluation of your periodontal health.
Is it Risky Business to get braces as an older adult? Not usually — but if you do show signs of periodontal disease, which is more prevalent in adults than teens, it's important to bring it under control before beginning your orthodontic treatment. There are also a few medical conditions, such as heart-valve disease, severe uncontrolled diabetes, and leukemia, which might preclude treatment.
For most people, however, orthodontics offers a great way to improve your appearance and boost your self-confidence — even if you're not a movie star. It is estimated that three-quarters of adults have some form of orthodontic problem; and studies have shown that orthodontic treatment can enhance an adult's career opportunities and social life.
So, if you're looking for a better smile at any age, don't hesitate to contact us or schedule an appointment to discuss your treatment options. You can learn more in the Dear Doctor magazine article "Orthodontics For The Older Adult."
By D Casey Hart DDS
April 09, 2015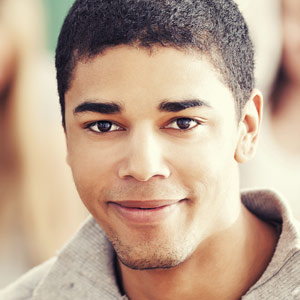 Besides reduced biting and chewing function, a missing tooth can cause an embarrassing inhibition to healthy social interaction. This can be especially so for teens who greatly value peer relationships and acceptance.
Be that as it may, we typically discourage a permanent replacement for teens with a missing tooth, particularly dental implants. While we value a patient's psychological needs, the long-term effect on dental health may be too great to advise otherwise.
The effect we're concerned with involves jaw growth and development. Although a person's permanent teeth have usually all erupted by early adolescence, the jaws continue to grow until the late teens or early twenties. Natural teeth can adapt to this growth because the periodontal ligament that holds them in place allows for incremental tooth movement. The teeth move in response to jaw growth and are thus able to maintain their proper relationship and alignment in the jaw as growth occurs.
Dental implants, on the other hand, are imbedded into the jaw bone: they, therefore, can't move like natural teeth and thus can't adjust their position with jaw growth, particularly the upper jaw as it grows forward and down. This can result in the implants appearing as though they are left behind or retreat into the jaw. It can also affect the position of the gums and inhibit their growth around the implants.
It's best then to hold off implants and other permanent restorations until the jaw has finished developing. That, however, isn't always easy to determine: specialized x-ray diagnostics may help, but it's not an exact science. Your input as a parent will also be helpful, such as whether you've noticed the end of growth spurts (not changing clothes or shoe sizes as often) or your child's recent similarity in appearance to other adult members of your family. It thus becomes a judgment call, based on examination and experience, as to whether it's safe to proceed with implants — and may require erring on the side of caution.
In the meantime, there are temporary restorations that can improve appearance while you wait for the appropriate time to undertake a permanent restoration. Two of the most useful are removable partial dentures (RPDs) or a bonded bridge, a less invasive form of the traditional bridge. With a proper assessment we can advise you on which option is your best choice.
If you would like more information on tooth restorations for teenagers, please contact us or schedule an appointment for a consultation. You can also learn more about this topic by reading the Dear Doctor magazine article "Teenagers & Dental Implants."