Posts for: May, 2017
By D Casey Hart DDS
May 26, 2017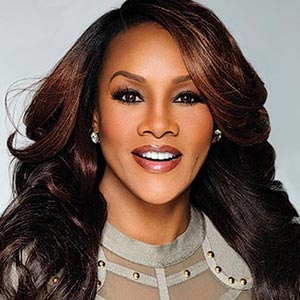 What's an actor's most important feature? According to Vivica A. Fox, whose most recent big-screen role was in Independence Day: Resurgence, it's what you see right up front.
"On screen, your smile and your eyes are the most inviting things that bring the audience in" she said. "Especially if you play the hot chick."
But like lots of people, Vivica reached a point where she felt her smile needed a little help in order to look its best. That's when she turned to a popular cosmetic dental treatment.
"I got veneers years ago," Ms. Fox told Dear Doctor magazine in a recent interview, "just because I had some gapping that probably only I noticed."
What exactly are dental veneers? Essentially, they are thin shells of lustrous porcelain that are permanently attached to the front surfaces of the teeth. Tough, lifelike and stain-resistant, they can cover up a number of defects in your smile — including stains, chips, cracks, and even minor spacing irregularities like the ones Vivica had.
Veneers have become the treatment of choice for Hollywood celebs — and lots of regular folks too — for many reasons. Unlike some treatments that can take many months, it takes just a few appointments to have veneers placed on your teeth. Because they are custom made just for you, they allow you to decide how bright you want your smile to be: anywhere from a natural pearly hue to a brilliant "Hollywood white." Best of all, they are easy to maintain, and can last for many years with only routine care.
To place traditional veneers, it's necessary to prepare the tooth by removing a small amount (a millimeter or two) of its enamel surface. This keeps it from feeling too big — but it also means the treatment can't be reversed, so once you get veneers, you'll always have them. In certain situations, "no-prep" or minimal-prep veneers, which require little or no removal of tooth enamel, may be an option for some people.
Veneers aren't the only way to create a better smile: Teeth whitening, crowns or orthodontic work may also be an alternative. But for many, veneers are the preferred option. What does Vivica think of hers?
"I love my veneers!" she declared, noting that they have held up well for over a decade.
For more information about veneers, please contact us or schedule an appointment for a consultation.
By D Casey Hart DDS
May 11, 2017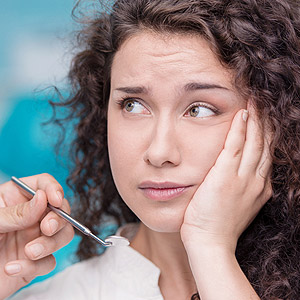 A toothache means you have tooth decay, right? Not necessarily — your pain could be signaling a number of potential causes. Determining where, how much and how often it hurts will help us find out the cause and apply the appropriate treatment.
A single symptom, for example, can mean many things. A twinge of tooth pain as you consume hot or cold foods might indicate localized tooth decay easily repaired by a filling. But it could also mean the tooth's root surface has been exposed as a result of periodontal (gum) disease — aggressive plaque removal and maybe even gum surgery might be necessary. Or it could be a sign of inner pulp decay: in this case you'll likely need a root canal treatment to save the tooth.
Pulp decay can also announce itself with a very sharp and constant pain radiating from one or more teeth. You shouldn't hesitate to see us for an examination — even if the pain goes away. Pain cessation most likely means the nerves in the pulp have died. The infection, however, still exists, so you'll still probably need a root canal treatment.
If you notice severe, continuous pain and pressure around a tooth, particularly about the gums, you may have a localized, inflamed area of infection called an abscess. An abscess can be the result of gum disease, but it might also stem from a foreign body like a popcorn husk, getting stuck below the gums. We'll need to conduct a complete dental examination to determine the cause and how to treat it.
Finally, a sharp pain when you bite down could mean many things such as a loose filling or a fractured (cracked) tooth. The latter especially requires immediate attention to save the tooth.
These are just a few of the possible causes behind mouth or facial pain. Although all of them are serious, a few are true dental emergencies and can't wait if we're going to save a tooth. The sooner you see us, the sooner we can help relieve the pain, minimize any damage and avert disaster.
If you would like more information on treating tooth pain, please contact us or schedule an appointment for a consultation. You can also learn more about this topic by reading the Dear Doctor magazine article "Tooth Pain? Don't Wait!"