Posts for: April, 2019
By D Casey Hart DDS
April 20, 2019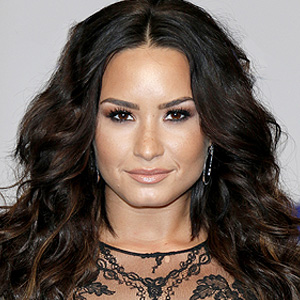 Singer and actor Demi Lovato has a new claim to fame: formidable martial artist. When she is not in the recording studio, on stage or in front of the camera, Lovato can often be found keeping in shape at Jay Glazer's Hollywood (California) gym. Glazer, who is best known as a sports journalist, also runs conditioning programs for professional athletes and celebrities based on mixed martial arts. On March 6, Glazer got more than he bargained for when 5'3" Lovato stepped into the ring and knocked out his front tooth.
Glazer reportedly used super glue to put his tooth back together. Not a good idea! While it may not be convenient to drop everything and get to the dental office, it takes an expert to safely treat a damaged tooth. If you glue a broken tooth, you risk having to undergo major work to correct your temporary fix—it's no easy task to "unglue" a tooth, and the chemicals in the glue may damage living tooth tissue as well as the surrounding gum and bone.
Would you know what to do in a dental emergency? Here are some guidelines:
If you chip a tooth, save the missing piece if possible. We may be able to reattach it.
If your tooth is cracked, rinse your mouth with warm water, but don't wiggle the tooth around or bite down on it. If it's bleeding, hold clean gauze to the area and call our office.
If your tooth is knocked loose or is pushed deeper into the socket, don't force the tooth back into position on your own. Immediate attention is very important.
If your tooth is knocked out, there's a chance it can be reattached. Pick up the tooth while being careful not to touch the root. Then rinse it off and have either someone place into its socket, or place it against the inside of your cheek or in a glass of milk. Please call the office immediately or go to a hospital.
What's the best thing to do in an emergency? Call us right away, and DON'T super glue your tooth! You can prevent worse problems by letting a professional handle any dental issues. And if you've been living with a chipped, broken or missing tooth, call us to schedule an appointment for a consultation—there are several perfectly safe ways to restore your smile. Meanwhile, if you practice martial arts to keep in shape, think twice before getting into the ring with Demi Lovato!
To learn more, read the Dear Doctor articles "Trauma & Nerve Damage to Teeth" and "Saving New Permanent Teeth After Injury."
By D Casey Hart DDS
April 10, 2019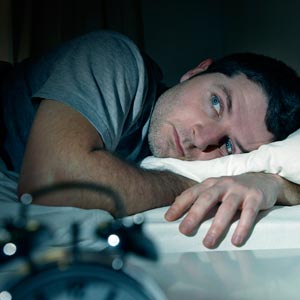 April is National Stress Awareness Month. But what does stress have to do with dentistry? According to the American Academy of Sleep Medicine, if you have a Type A personality or are under a lot of stress, you are more likely to suffer from a condition called bruxism, which means you habitually grind or gnash your teeth. One in ten adults grind their teeth, and the rate is much higher in stressful professions. In fact, the bruxism rate is seven times higher among police officers!
Many people grind their teeth in their sleep without realizing it, so how would you know if you are a "sleep bruxer"? If your spouse frequently elbows you in the ribs because of the grinding sounds you make, that could be your first clue. Unfortunately, dental damage is another common sign. Some people find out they are nighttime teeth grinders only when they are examined by a dentist since bruxing often leads to wear patterns on the teeth that only happen because of this behavior. Other complications can also develop: The condition can interfere with sleep, result in headaches and cause soreness in the face, neck or jaw. Chronic or severe nighttime teeth grinding can damage dental work, such as veneers, bridgework, crowns and fillings, and can result in teeth that are worn down, chipped, fractured or loose.
The most common treatment is a custom-made night guard made of high-impact plastic that allows you to sleep while preventing your upper and lower teeth from coming into contact. Although a night guard will protect your teeth and dental work, it won't stop the grinding behavior. Therefore, finding and treating the cause should be a priority.
The Bruxism Association estimates that 70 percent of teeth grinding behavior is related to stress. If you are a bruxer, you can try muscle relaxation exercises, stretching and breathing exercises, stress reduction techniques and, where feasible, any lifestyle changes that can allow you to reduce the number of stressors in your life. Prescription muscle relaxants may also help. In addition, teeth grinding may be related to sleep apnea. This possibility should be investigated since sleep apnea can have some serious health consequences—we offer effective treatments for this condition as well.
We can spot signs of bruxism, so it's important to come in for regular dental checkups. We look for early indications of dental damage and can help you protect your smile. If you have questions about teeth grinding or would like to discuss possible symptoms, please contact our office or schedule an appointment for a consultation. You can read more in the Dear Doctor magazine articles "Teeth Grinding" and "Stress & Tooth Habits."