Posts for tag: diabetes
By D Casey Hart DDS
November 06, 2021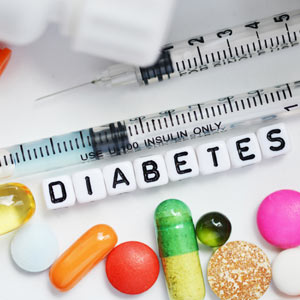 More than 1 in 10 Americans has some form of diabetes. This metabolic condition disrupts the body's regulation of glucose in the bloodstream, giving rise to health problems like slow wound healing, frequent infections and blindness—and it's the seventh leading cause of death in the U.S. It can affect every aspect of your health including your teeth and gums.
Fortunately, people with diabetes can manage it through medication, diet and exercise. Even so, the disease could still have a profound effect on physical health. The mouth in particular becomes more susceptible to a number of oral conditions with diabetes.
In recognition of American Diabetes Month in November, here's how diabetes could put your oral health at risk for other diseases and what you can do about it.
Gum disease. Diabetics are at high risk for severe periodontal (gum) disease because of a characteristic shared by both conditions: inflammation. What is normally a healing response of the body to infection or trauma becomes destructive if it becomes chronic. Studies show that, due to their inflammation connection, diabetes can worsen gum disease, and gum disease can make it harder to bring diabetes under control.
Dry mouth. Chronic dry mouth is another possible consequence of diabetes that harms oral health. It's the result of the body not producing enough saliva. Because saliva supplies antigens to fight infection and neutralizes oral acid, which erodes tooth enamel, inadequate saliva increases the risk of both tooth decay and gum disease.
Thrush. Also known as oral candidiasis, thrush occurs when the fungus Candida albicans spreads along the inside surface of the mouth. This fungal infection can produce painful white lesions that make it difficult to eat or swallow. Complications from diabetes, including dry mouth and raised glucose levels in saliva, increase a diabetic's chances of developing thrush.
Implant complications. An implant's stability depends on the healing period after implant surgery when bone cells grow and adhere to its titanium surface. But because diabetics can experience slow wound healing, the bone may not fully develop around the implant and eventually causing it to fail. Fortunately, this is less of a problem if the patient has their diabetes under control.
So, what can you or someone you love with diabetes do to avoid these oral health pitfalls? For one, practicing daily brushing and flossing—and seeing your dentist on a regular basis—is paramount for reducing the risk of any dental disease. Additionally for diabetics, consistently keeping your condition under control will likewise lessen the impact it may have on your teeth and gums.
If you would like more information about diabetes and oral health, please contact us or schedule a consultation. To learn more, read the Dear Doctor magazine article "Diabetes & Periodontal Disease."
By D Casey Hart DDS
November 21, 2018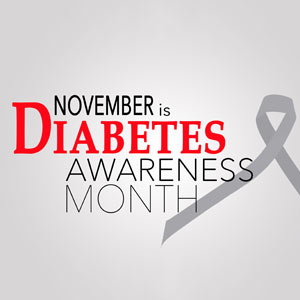 The American Diabetes Association has declared November National Diabetes Month. If you or a loved one has diabetes, you may already know that diabetes puts you at greater risk for gum disease. Let's look at four must-know facts about diabetes and gum disease.
#1. Gum disease is an acknowledged complication of diabetes.
High levels of blood sugar can interfere with your mouth's ability to fight infection, making you more susceptible to gum disease. People with poorly controlled diabetes may have more severe gum disease and may ultimately lose more teeth due to gum disease—in fact, one in five people who have lost all their teeth have diabetes.
#2. Gum disease makes diabetes harder to control.
Diabetes and gum disease are a two-way street when it comes to adverse health effects. Not only does diabetes increase the risk of gum disease, but gum disease can make diabetes harder to manage. Infections such as gum disease can cause blood sugar levels to rise. This is because chronic inflammation can throw the body's immune system into overdrive, which affects blood sugar levels. Since higher blood sugar weakens the body's ability to fight infection, untreated gum disease may raise the risk of complications from diabetes.
#3. You can do a lot to take charge of your health.
If you have diabetes and gum disease, you may feel as if you've been hit with a double whammy. While it's true that having both conditions means you are tasked with managing two chronic diseases, there is a lot you can do to take care of your health. Do your best to control blood sugar by taking prescribed medications, following a balanced diet, and exercising. In addition, pay special attention to your oral healthcare routine at home: Brushing your teeth twice a day and flossing once a day can go a long way in preserving good oral health.
#4. Preventing and managing gum disease should be a team effort.
We can work together to prevent, treat, and control periodontal disease. Come in for regular professional dental cleanings and checkups so we can monitor the health of your teeth and gums and provide specialized treatment such as deep cleanings when necessary. Diligent dental care can improve your oral health and help control your diabetes.
Remember, we're on your team. Let us know if there have been changes in your diabetes, your medication, or your oral health. If you have questions about diabetes and your oral health, please contact us or schedule an appointment for a consultation. To learn more, read the Dear Doctor magazine article "Good Oral Health Leads to Better Health Overall."